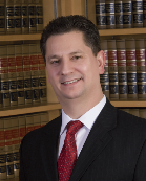 Charles R. Notaro graduated from Canisius College in 1982 and Pace University School of Law in 1985.  He was trained at a large firm in New York City (Wilson, Elser, Moskowitz, Edelman & Dicker) where he gained extensive litigation experience in defending medical malpractice, negligence, premises liability, product liability and municipal law cases.  He returned to his home town of Buffalo in 1991 to become a partner at Saperston & Day, P.C., one of the oldest and most prominent firms in the area.  In 1994, he left to form his own firm with Linda C. Laing and others before opening Notaro & Laing in 1996.  For more then 30 years, Mr. Notaro has developed expansive trial experience and helped many clients resolve their disputes favorably.  He has worked for both sides in litigation of civil matters arising out of accidents and medical malpractice cases.  Mr. Notaro has also developed extensive experience in healthcare law over the years and served on the Board of Managers at Erie County Medical Center.  He was active in local and state politics for over 20 years and developed close relationships to many members of the bench and legal community as well as government.
Mr. Notaro has represented clients in both State and Federal Courts.  He is also heavily experienced in alternative dispute resolution forums such as mediation and arbitration.
Mr. Notaro is a member of the New York State and Erie County Bar Associations.  He belongs to the Health Care Law Committee and Trial Lawyers and Insurance Defense Committees.